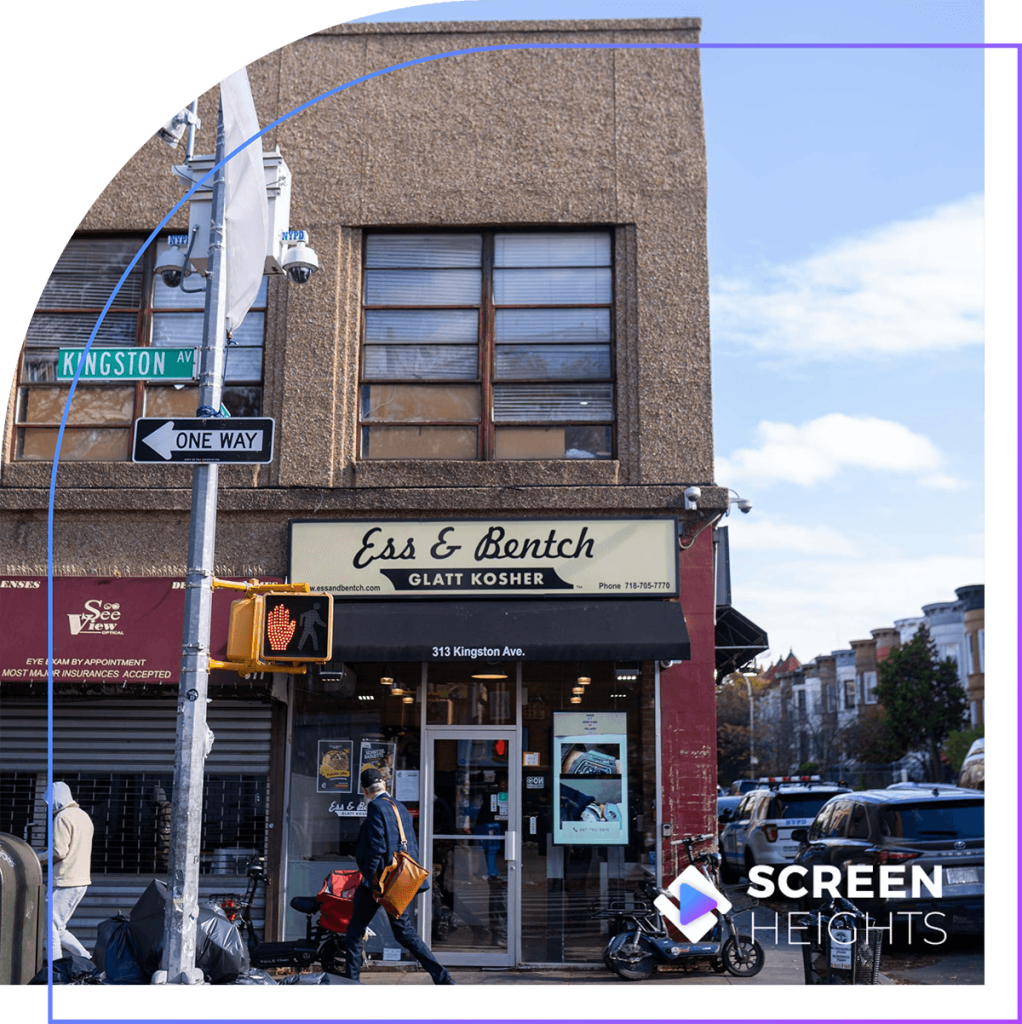 Add Screen Heights digital displays to your business locations in the windows, aisles, waiting areas and more. You'll be amazed by how much they can attract foot traffic, drive sales, engage customers, reduce perceived wait times, and enhance the overall look and feel of the space. Our window displays use high-brightness technology for optimal visibility day or night; our indoor displays are slim, minimalist and sleek.
Screen Heights will come to your locations to install our displays and all necessary equipment – a turnkey and hands-off process for you. Then, at no cost to you, your business gets to showcase its own content on the displays, and a portion of the screen time is used to host third-party advertisements.
Experience the most novel and innovative solution for marketing and advertising the Jewish community has ever seen.
DO YOU HAVE A
RETAIL STORE?
LOCATION WITH
HIGH TRAFFIC?
What are the advantages of adding Screen Heights displays
to your stores?
Install our screens indoors or in your windows, and choose an option:
A New Way to Approach
Digital Signage
Many businesses want high-quality digital displays in their locations, but the cost of procuring, installing and managing these displays is out of reach for small to mid-sized shops and brands. Enter Screen Heights. We've allowed these businesses to capitalize on their retail space by adding our displays, and splitting the screen time between their content and third-party ad space.

An ever-growing number of businesses have teamed up with Screen Heights as advertisers, partners or agencies
Whether you're a landowner, a current leaseholder, government entity, telecom company, SCREEN HEIGHTS is dedicated to serving your needs. We employ a full service staff of regional and local real estate professionals ready to answer your questions.
Property Owners partner with SCREEN HEIGHTS
Liveboards deployed across the country to date.
of Major Telecom Carrier Partner with SCREEN HEIGHTS