THE MOST INNOVATIVE ADVERTISING SOLUTION
FOR AGENCIES
Are you a marketing or advertising agency with client budget to spend? Consider allocating it to advertise on our displays.
Buy our ad spots and place your client's ads on our attractive displays, situated in high-traffic areas within neighborhoods and business establishments. Through our generous referral program, we'll sell you discounted ad spots and reward you for bringing your clients onboard.
Provide value to your clients by introducing them to a new and effective way to use their ad dollars. Demonstrate to clients that you're innovative and on top of the advertising game.
We'll support you every step of the way, from pitching it to your client to training, reporting and everything in between.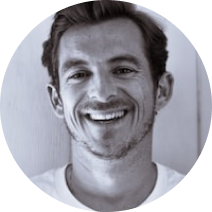 Screen Heights has a very fresh and innovative way of advertising in the community that has never been done before. We're looking forward a great partnership.
One of the most innovative media companies. We leverage the power of creative excellence, unbeatable locations, and smart content integration to change the game for advertisers.
of consumers continue to experience digital burn out.
of consumers research advertisers after seeing OOH
of consumers notice OOH now more than pre-pandemic.
An ever-growing number of businesses have teamed up with Screen Heights as advertisers, partners or agencies