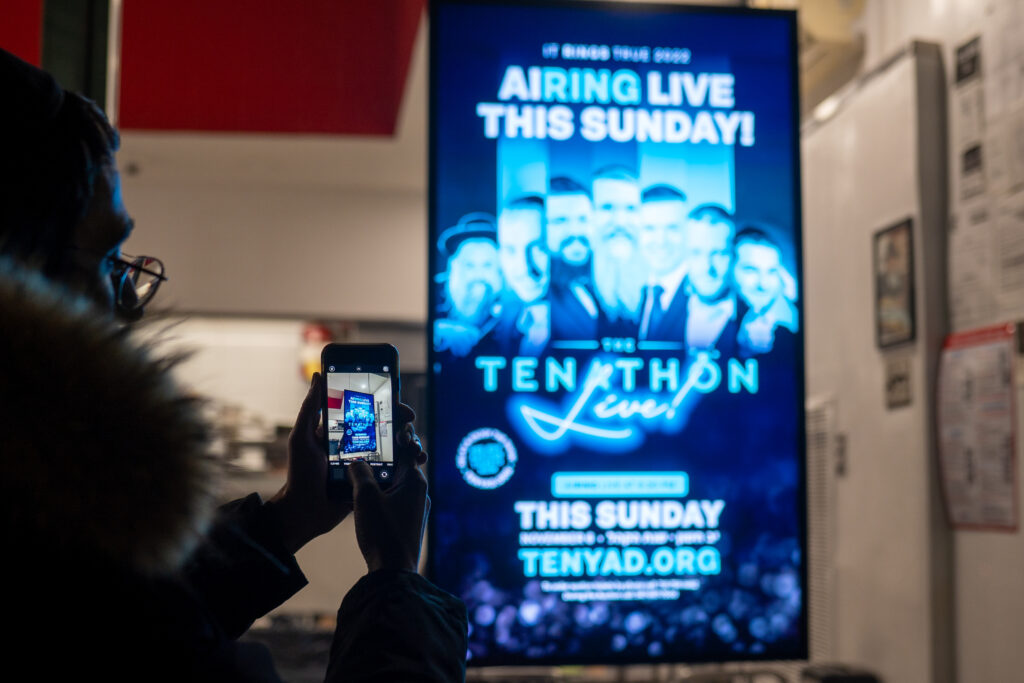 Advertisers working with Screen Heights have a competitive edge. Our digital displays placed in high-traffic areas give your marketing campaigns the visibility they deserve.
Here's how it works: choose the locations in our digital display network where you'd like to advertise, and we'll display your ads on our screens in those locations. Screen Heights will handle your content management, too, and make any updates you need across all displays, within seconds.
You can display your ads in numerous different locations and expose a multitude of audiences to constant branding. Our displays are also placed in multiple spots within a location, from store windows to checkout areas,
Screen Heights offers a new and much-needed alternative to traditional ad space within the Jewish community. Let us take your advertising to new heights.
YOUR MESSAGE,
OUR DISPLAYS
Make an Impact From
Our Screens
SCREEN HEIGHTS reaches your target audience via our digital, dynamic screens when and where they'll be most receptive to your messaging. Stop being forgotten or overlooked and start advertising with impact.

One of the most innovative media companies. We leverage the power of creative excellence, unbeatable locations, and smart content integration to change the game for advertisers.
of consumers continue to experience digital burn out.
of consumers research advertisers after seeing OOH
of consumers notice OOH now more than pre-pandemic.
An ever-growing number of businesses have teamed up with Screen Heights as advertisers, partners or agencies